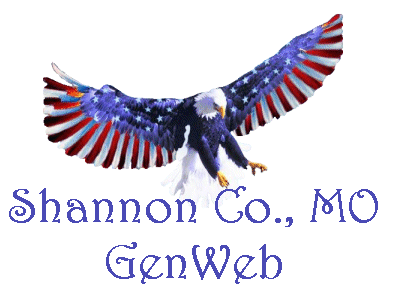 SELECTED OREGON COUNTY CEMETERIES
WILDERNESS CEMETERY
Located at Wilderness, MO in northeast Oregon County. From From Fremont, Carter County go south on Hwy J to Hwy K; then southwest to Wilderness.
County Rd 154 east. Sec. 32, Twp. 25, R.2W (King Twp). From Alton, MO go north on Hwy 19 about 9 miles to CR 154, go east (right) to CR 158, turn right and go to Hwy K.
GPS Coordinates: Latitude: 36.7889444, Longitude: -91.1920764

There are many unidentified graves in this cemetery. Please contact me if you have additions or corrections to this list.
Updated Nov. 1, 2014
AB CD EFG HI JK LMN OPQ RST UVWXYZ
---
---
Return to Oregon County Cemeteries Index
Return to Shannon County Cemeteries Index
©2003 - 2015 by County Coordinators or individual contributors as shown. No portion of this site is to be considered public domain and is not to be reproduced for any purpose without express written consent of the owner of the material.