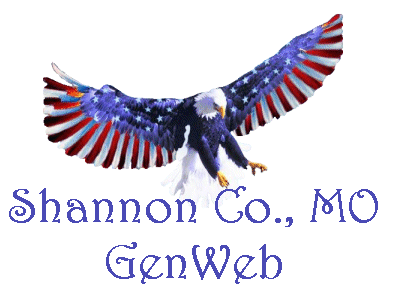 BAPTIST HILL CEMETERY
a/k/a Old Baptist Cemetery
Winona Shannon Co MO
Photos Posted at Findagrave.com
Located at Winona on Old Hwy. 60 in southwest part of town, between the intersections of south Hwy. 19 and north Hwy. 19.
(Just up the hill from the car wash, on the left, and directly across the highway from the senior citizens apartments and Trace Pond).
This is a very old cemetery. Many years ago a sink hole appeared and a lot of graves disappeared.
There are obvious locations of graves throughout the cemetery that are unmarked, sunken in or overgrown, and unidentifiable.
It is certain that all the burials in this cemetery are not listed, but as many as are known are here.
Please contact me with additions or corrections.
Last updated Aug. 3, 2017
A - B - C D - E F - G H - I J - K L - M N - O P - Q R - S T - U - V W X -Y -Z
© 2003 - 2017 by Shannon County Coordinators or individual contributors as shown. No portion of this site is to be considered public domain and is not to be reproduced for any purpose without express written consent of the owner of the material.