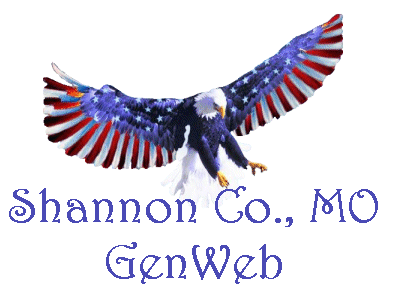 SENATOR DANNY LEW STAPLES
01 Apr 1935 - 22 Jul 2003
POLITICAL CAREER:
Missouri Senate District 20
Capitol Address:State Capitol Building Room 418 Jefferson City, Missouri 65101
Home Address: HCR 3, Box 18 Eminence, Missouri 65466
Elected to the Senate: 1982 - 1994
Party Affiliation: Democratic
Area Represented: Counties of Carter, Iron, Jefferson (part of), Oregon, Reynolds, Ripley, Ste. Genevieve, St. Francois and Shannon
Committees: Transportation, (Chairman); Aging, Families and Mental Health; Corrections and General Laws, Gubernatorial Appointments, Interstate Cooperation
OBITUARY
Danny Lew STAPLES was born April 1, 1935 at Possum Trot on Story's Creek in Shannon Co MO, to Harvey Ray STAPLES and Edna Opal (SMITH) STAPLES. He departed this life on July 22, 2003 at St. Francis Hospital, Mountain View MO. He was 68 years old.
Danny attended rural one-room schools at Angeline and Delaware, and graduated from Eminence High School in 1952. He attended college at Southwest Missouri State University at Springfield MO and at Arkansas State University at Jonesboro AR.
Two children, Robin and Richard, were born to Danny during his first marriage to Dorothy GATES.
In 1966 Danny married Barbara SALISBURY. Barbara had three children from a previous marriage, Jeannine, Janet and Joe.
Danny is survived by his wife Barbara STAPLES of the home; daughter Robin BREWER, Eminence; his mother, Edna STAPLES, Eminence; brother Lynn STAPLES, Eminence; stepdaughters Jeannine SPURGIN, Eminence, and Jan SHAFFER, Georgetown MD, and stepson, Joe SHAFFER, Broken Arrow OK.
He was preceded in death by his father, Harvey STAPLES, and his son, Richard STAPLES.
He has four grandchildren and six step grandchildren.
Danny taught school in a one-room schoolhouse for two years. He drove a truck for Pepsi-Cola and for several years he hauled Volkswagens out of New Orleans. Later, Danny and Barbara owned and operated Harvey's Canoe Rental at Alley Spring MO, and he helped his mother run Circle B Campground at Eminence.
In January, 1976, he started a long and successful career in the Missouri State Legislature, serving in the House of Representatives until he was elected to the Missouri Senate in 1982. He served as "The Senator from Shannon" in the 20th Senatorial District until term limits ended his career in 2002.
Danny was a member of Eminence Methodist Church and was baptized in 1968.
He was a member of Scottish Rite, Eminence Lodge #607, Order of the Eastern Star, Current River Chapter, Eminence Chamber of Commerce and Missouri Tourism Commission.
Danny was a wonderful husband, son, father and grandfather. He was always full of wit and charm, and he never met a stranger. He will be mourned by all who knew and loved him. He was a dedicated public servant not only to Eminence and Shannon County, but to his constituents in the 20th Senatorial District and to the State of Missouri. Danny, we will miss you.
Funeral services were held at 1 p.m. Friday, July 25, 2003 at First Baptist Church in Eminence with Rev. Carl YOUNGER and Rev. Bud YOUNGER officiating. Visitation was from 11 a.m. until noon on Friday at First Baptist Church. Interment was in the New Eminence Cemetery under the direction of Duncan Funeral Home of Eminence.
© 2003 - 2017 by Shannon County Coordinators or individual contributors as shown. No portion of this site is to be considered public domain and is not to be reproduced for any purpose without express written consent of the owner of the material.