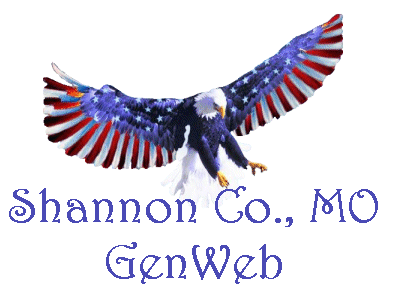 William Aden French
William Aden 'Bill' French, born Feb. 10, 1892 at Houston Co TN, was the son of James William French, of Cincinnati, Ohio, and Margaret Celestine Knapp. He was the ninth of ten children. He married twice, to Bitha L. Wallace, and to Grace Rowena McKinney (29 Sep 1897 - 04 Mar 1973). He was the father of Margaret Mae, Richard Wayland French, Billie Jean, Wayne Aden French, Dorothy Ann and Edith Elizabeth. He passed away in May, 1980.
From Eminence Heritage, 1976, prepared by the Bi-Centennial Committee:
"Mr. French, 84, is a retired newspaperman and author. At one time he owned three newspapers in Shannon County, The Current Wave, The Shannon County Democrat and The Shannon Herald. Bill retired in 1962, having sold the newspapers to his son Richard and his son-in-law Thomas Leroy Chilton.
Newspapering began at an early age for Bill French. In 1914 he went to Depew, Oklahoma, where he learned about the printing trade while working in the plant of a cousin, Fred Knapp. Returning to Missouri in 1916, he was employed by Mr. Pleas Lyles in the Current Wave plant. In 1922 Charlie Seaman bought the paper and was Bill's employer for 15 years. Finally, in 1937, the dream of owning the paper became a reality; Mr. French wrote: 'I'll never forget the thrill it gave me to own the paper. But I had to buy on credit and with a small down payment -- which I had borrowed.'
Bill has enjoyed his retirement years and still comes to town each day to get the mail, do a little shopping, and check in at the newspaper plant."
BOOKS BY WILLIAM ADEN FRENCH:
DRIFTWOOD ANCHORED
DRIFTWOOD OF THE CURRENT
THE GOLDEN GUNMAN: AN ADVENTURE STORY OF THE OLD WEST
STRENGTH OF THE HILLS
http://thelibrary.org/lochist/periodicals/ozarkswatch/ow50343.htm Has a photo
© 2003 - 2017 by Shannon County Coordinators or individual contributors as shown. No portion of this site is to be considered public domain and is not to be reproduced for any purpose without express written consent of the owner of the material.