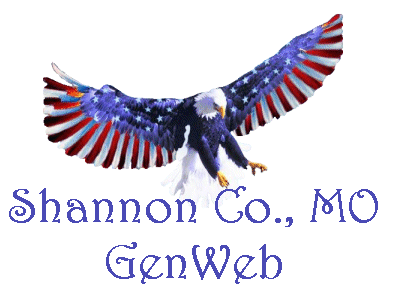 SELECTED OREGON COUNTY CEMETERIES
Smith Cemetery
Piney Twp - Sec. 28 Twp. 24 Range 4
GPS Coordinates: Latitude: 36.70440, Longitude: -91.40280
Hwy. 160, Alton, Oregon Co MO
A B C D E F G H I J K L M N O P-Q R S T U-V W XYZ

Updated Oct. 14, 2014
Irving, Theresa Grace Jun. 29, 1913 - Oct. 6, 1951 Daughter of Roy Lee Samples & Grace Brock. Born Oklahoma City OK; died
Alton
Oregon Co
MO. Wife of Melvin Irving. MO Death Cert.#34513.
---
Return to Oregon County Cemeteries Index
Return to Shannon County Cemeteries Index
©2003 - 2015 by County Coordinators or individual contributors as shown. No portion of this site is to be considered public domain and is not to be reproduced for any purpose without express written consent of the owner of the material.