PLEASANT SITE CEMETERY
Fremont Carter Co MO

From Fremont go west about two miles to Hwy P. and turn right, travel 2.7 miles to the cemetery 
which is about .1 mile off P Hwy on the right. 
Located in Section 21 Twp 27N R2W.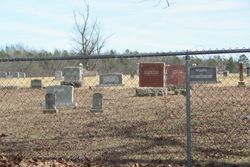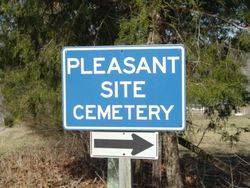 GPS Coordinates: Latitude: 36.9847, Longitude: -91.1831
To submit additions and corrections, please contact me.
Updated Dec. 12, 2011
---
Thanks to Joellen Jones Ross for her contributions!
©2003 - 2015 by County Coordinators or individual contributors as shown. No portion of this site is to be considered public domain and is not to be reproduced for any purpose without express written consent of the owner of the material.